About ticket fee
Ticket price
Ticket type
Entrance ticket
1 day pass
Admission ticket +
Paid facilities common ticket
Entrance ticket
1 day pass
Admission ticket +
Paid facilities common ticket
Adventure walk
Admission ticket
Adventure walk
Admission ticket
Adventure walk
Admission ticket
Adult


(More than junior high school students)

Advance tickets
2,300 Yen
4,000 Yen
2,300 Yen
3,800 Yen
5,500 Yen
Same day ticket
2,500 Yen
4,200 Yen
2,500 Yen
4,000 Yen
5,700 Yen
Children
(4 years old and over
Elementary school students and younger)
Advance tickets
1,300 Yen
2,100 Yen
1,300 Yen
2,300 Yen
3,100 Yen
Same day ticket
1,500 Yen
2,300 Yen
1,500 Yen
2,500 Yen
3,300 Yen
Ticket type
Adult


(More than junior high school students)

Children
(4 years old and over
Elementary school students and younger)
Entrance ticket
Advance tickets
2,300 Yen

Same-day ticket 2,500 yen

Advance tickets
1,300 Yen

Same-day ticket 1,500 yen

1 day pass
Admission ticket +
Paid facilities common ticket
Advance tickets
4,000 Yen

Same-day ticket 4,200 yen

Advance tickets
2,100 Yen

Same-day ticket 2,300 yen

Adventure walk
Admission ticket
Advance tickets
2,300 Yen

Same-day ticket 2,500 yen

Advance tickets
1,300 Yen

Same-day ticket 1,500 yen

Entrance ticket
Adventure walk
Admission ticket
Advance tickets
3,800 Yen

Same-day ticket 4,000 yen

Advance tickets
2,300 Yen

Same-day ticket 2,500 yen

1 day pass
Admission ticket +
Paid facilities common ticket
Adventure walk
Admission ticket
Advance tickets
5,500 Yen

Same-day ticket 5,700 yen

Advance tickets
3,100 Yen

Same-day ticket 3,300 yen
Ticket sales may be carried out by changing the operation form with some usage restrictions.
Admission tickets can be purchased up to 1 hour before closing time, and 1-day passes can be purchased up to 2 hours before closing time.
With an admission ticket, you can enjoy the Moominhouse B1 and 1F, Emma's theater show, and Kokemus.
A separate "Yoyaku ticket (numbered ticket for use)" is required to use some paid facilities.
"Yoyaku Tickets" are distributed in front of each facility.Since the distribution quantity is limited, it will end as soon as it runs out.
If the distribution of "Yoyaku Ticket" is completed, you may not be able to use the paid facilities.Please note.
Visitors to Moominvalley Park (or those with an annual Moominvalley Park passport) can purchase an Adventure Walk admission ticket at a discounted price (¥ 1,500 for adults and ¥ 1,000 for children) only on the day of the event. (Sold at the Adventure Walk ticket booth after 16:00 on the day)
Available paid facilities
Buy a digital annual passport
Anytime, anytime throughout the year! To commemorate the 1st anniversary of "Moominvalley Park", it will be sold for a limited time.
*The Moominvalley Park Digital Annual Passport will be discontinued on Sunday, August 2020, 8.
| | |
| --- | --- |
| Adult (more than junior high school students) | 7,000 Yen |
| Children (4 years old and under elementary school students) | 4,000 Yen |
Adult
(More than junior high school students)
Children

(4 years old and under elementary school student)

7,000 Yen
4,000 Yen
Available facilities are the same as the admission ticket.
It is a digital annual passport that can be used on mobile devices compatible with Android OS and iOS such as smartphones (excluding personal computers).
Sale period: Thursday, June 2020, 6 4:00 to Sunday, August 00 8:9
Sale location:Moomin Official Fan Club'
It will be sold for a limited time from 2020:6 on Thursday, June 4, 00.
When using an annual passport,Terms of ServicePlease confirm.
If you purchase a digital annual passport,"Moomin Official Fan Club" siteMember registration (free) is required.
Annual passports are available from the day of purchase.
Annual passports are valid for one year from the date of purchase. You can enter the park any number of times during the period.
To use your annual passport, you will need to register. We will take a photo of your face when you register. Please note.
Extension of expiration date for card-type annual passport: Customers who currently have a card-type annual passport will be extended until Saturday, July 2021, 7 regardless of the date of purchase.
If you wish to experience paid facilities after entering the park, you can purchase tickets at the ticket machine in the park.
| | |
| --- | --- |
| Adult (more than junior high school students) | 1,700 Yen |
| Children (4 years old and under elementary school students) | 800 Yen |
Adult
(More than junior high school students)
Children

(4 years old and under elementary school student)

1,700 Yen
800 Yen
You can enjoy the same "paid facilities" as the 1-day pass.
*Sold until 2 hours before closing time
[Notes on using tickets]
Free under 3.
If you purchase an admission ticket and an annual passport, you need to purchase a separate ticket to use the paid facility shared ticket in order to experience the paid facility.
Customers who have an unused invitation admission ticket whose expiration date is between March 2020nd (Mon) and 3st (Tuesday), 2, the expiration date and admission date are July 31, 2020 We will extend the period until Friday. In addition, the usage period will be extended for the "metsä opening commemorative shareholder special benefit" of FinTech Global IncorporatedCompany websiteI will let you know.
Notes on the use of each facilityFacility information pagePlease check more.
Various tickets are tax-included price.
If you want to use some paid facilities, you will also need a separate "Yoyaku ticket (which will be a numbered ticket when you use it)".
"Yoyaku Tickets" are distributed in front of each facility. In addition, since the number of "Yoyaku Tickets" is limited, distribution will end as soon as they are sold out.
Please note that you may not be able to use the paid facilities once the distribution of "Yoyaku Ticket" is completed.
Purchase at convenience store/play guide
It is recommended to purchase advance tickets in advance so that you can enter the park smoothly.
If you purchase in advance by specifying the day of admission, you can get a guaranteed admission even during times of congestion.
Information for group use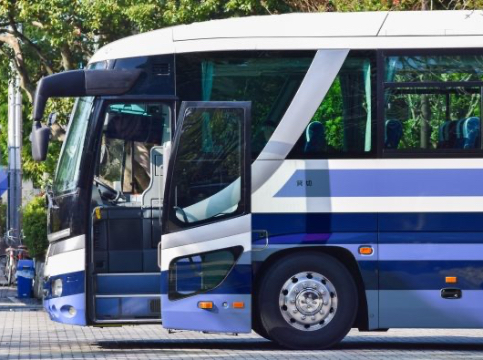 Special rates are available for groups of 15 or more.
Reservations are required by the day before the scheduled visit date.
*Payment at the group counter
POINT1: You can get Moominvalley Park tickets for all people!
POINT2: You can secure food and seats at the restaurant "La Gom" in the metsä village!
POINT3: You can secure a parking lot for the bus!
Group bus passengers without prior reservation may not be able to enter the bus parking lot and the bus boarding/alighting areas.
Click here for group reservations
About parking lot
| | |
| --- | --- |
| Weekday | Free |
| Saturdays, Sundays, and holidays | Up to 1,500 yen (500 yen / hour) |
Reservations are not possible and will be settled locally.
There may be a charge for the days specified by the facility, such as New Year holidays, Bon holidays, and GW. Please check the parking calendar below for details.
Those who have spent more than 5,000 yen (tax included) at the metsä village only on weekends and holidays

The

Parking fee is free. Payment at Moominvalley Park is not applicable. Please note.
Parking calendar
Free on weekdays
Saturdays, Sundays and holidays up to 1,500 yen
2020/12
Day
Month
Tue
Wed
Thu
Fri
Sat

1

2

3

4

5

6

7

8

9

10

11

12

13

14

15

16

17

18

19

20

21

22

23

24

25

26

27

28

29

30

31
2021/1
Day
Month
Tue
Wed
Thu
Fri
Sat

1

2

3

4

5

6

7

8

9

10

11

12

13

14

15

16

17

18

19

20

21

22

23

24

25

26

27

28

29

30

31
About the use of parking lot
Provision of parking space
The metsä parking lot is intended to provide space for short-term parking for a fee, not to store your vehicle. It is also prohibited to carry out business activities in the metsä parking lot without our consent.
Immunity
We will not be liable for theft, loss or damage to the vehicle, its attachments or loads, in the metsä parking lot, except for reasons attributable to our responsibility. The Company is responsible for damages caused by the users of the metsä parking lot due to the actions of other users of the parking lot or other persons or the vehicles present in the parking lot or its attachments or loads, etc. We will not be liable for any damages caused due to causes not attributable to our company that occurred in the parking lot.
Parking time
The metsä parking lot is intended for short-term parking, so the maximum parking time is 24 hours. Do not continue to park for more than 48 hours.
Parking Fee
Users of the metsä parking lot will have to pay the parking fee according to the parking time before leaving the parking lot, based on the amount of charges posted in the parking lot and the fee system.
Parking method
(1) Users of the metsä parking lot should park in the indicated parking space according to the method posted in the parking lot.
(2) Do not park anywhere other than the parking space.
(3) When parking or stopping in the parking lot, stop the engine.
Illegal parking
When a user of the metsä parking lot moves the vehicle out of the parking space or moves out of the parking lot without paying the parking fee, when the vehicle is parked in a place other than the legal parking space, If you approve, the user will have to pay us a parking charge of 5 yen.
Handling of abandoned vehicles
(1) If users of the metsä parking lot have parked vehicles for more than 7 days without notifying us, we will post them to the parking lot. , You may request to pick up the vehicle by the date specified by us.
(2) In the case of (1), if the user refuses or cannot take over the vehicle, or cannot know the user without our fault, we will not own the vehicle. (Or the owner and user indicated on the vehicle inspection certificate; the same shall apply hereinafter) or post it in the parking lot, so that the vehicle may be taken up to the extent specified by the Company. In this case, the user shall be deemed to have waived all rights at the time of delivery to the owner, etc. of the vehicle, and shall make a request for delivery of the vehicle to the Company or any other circumstances. And no objection is filed.
(3) In the event that the vehicle has not been picked up by the time specified by the Company even though the claims in (1) and (2) have been made in writing, the Company shall Is deemed to have been rejected.
(4) The Company shall not be liable for damages arising on the vehicle after the passage specified in paragraph (1), except for damages caused by the Company's intention or gross negligence. .
(5) In the case of (1), the Company shall be able to investigate the vehicle (including the inside of the vehicle) to the extent necessary to identify the user or owner.
(6) In the case of (1), if there is a problem in management, the Company may post the vehicle at the parking lot and give notice and then move the vehicle to another place.
(7) The Company refuses or cannot refuse to take over the vehicle, or if the owner cannot know the owner without our negligence. If the vehicle has been set a deadline by notifying or posting it in a parking lot, and the vehicle has not been received within the deadline, three months shall be required from the date of the notification. After the passage of time, the owner, etc. may be notified or posted at the parking lot and forewarned, and a fair third party may be present to sell, dispose of, or otherwise dispose of the vehicle. 。In this case, if it is clear that the market price of the vehicle is less than the cost required for sale (including the cost required for storage of the vehicle after the notification), the owner will be notified or the parking lot will be charged. Post at the notice and take over Immediately after the expiration date, a fair third party may be present to sell, dispose of, or otherwise dispose of the vehicle.
(8) In the event that the Company disposes of the vehicle pursuant to the provisions of (7), the Company shall notify the owner or the like without delay or post it at the parking lot.
(9) If we dispose of a vehicle pursuant to the provisions of (7), we will deduct any parking fees and any expenses required for storage, movement and disposal of the vehicle from the proceeds from the disposal, and If there is a shortage, the owner shall be charged for the payment, and if there is any remaining amount, this shall be returned to the owner.
User Liability
If the user of the metsä parking lot violates this agreement or the regulations posted in the parking lot, or if the facilities or equipment of the parking lot is damaged intentionally or by gross negligence, the damage incurred by the Company ( As a result, if you have to close all or part of the parking lot, you will be compensated for the lost operating profit.)