GROUP
Information for group use
About group use (advance reservation)
Those who apply to either of the following
Eligible for group reservations.
①Those who visit by bus
② Those who are settled by travel agencies, companies and schools
POINT1:
Tickets for Moominvalley Park are always available for each person and can be changed until the day of the event!
POINT2:
You can secure meals and seats at the restaurant!
POINT3:
Bus parking can be secured!
About admission fee
Guests in groups of 15 or more can pre-book an admission ticket to Moominvalley Park and a 1-day pass. There is no charge for admission to the metsä village.
Ticket price from December 12th (Friday)
Ticket ticket type
Classification
Group rate (15 people or more)
1 day pass
Adult
2,700 yen
(On the day window 3,200 yen)
Children
1,500 yen
(On the day window 2,000 yen)
For details on available facilities for each ticketClick here to register:
Cash, credit card and sightseeing ticket can be used.

GoTo Travel "Regional Coupons" cannot be used for group admission fees.
【Notes】
Groups for which advance reservations have not been completed will be charged on the day.
Group rates can only be settled on the same day at the group reception (group counter).
Advance reservations for 1-day passes are only available for this reservation. After the reservation, the number of sheets can be changed up to ± 20 people.
There are no discounts etc. with a disability certificate.
Paid facilities cannot be reserved in advance by groups, so please purchase your own at the ticket machine on the day.
We cannot change to a different ticket type from the one you booked on the day you visit.
【cancellation policy】
Cancellation without contact: 100%
About bus parking
Advance reservations are required to use the bus stop and parking lot.

[Bus boarding / alighting place]
Please get on and off with 5 cars in front, and park the bus forward.
Parking fee
1 stand
3,000 yen (tax included)
[About bus parking lot]
Due to the limited number of bus parking lots, the arrival time may be adjusted or refused at the time of booking. Please note.
It will be forwarded to a remote parking lot.
【cancellation policy】
Cancellation without contact: 100%
About group meal
〇metsä Village Lagom
Restaurants
Place
Maximum capacity
LAGOM
metsä village
Restaurant building 2 floor
100 people
Type of reservation
Times Available
Secure seats
Tips and notes
Seat reservation system
①11: 30 to 12: 30
②13: 00 ~ 14: 00
Yes
You cannot specify your seat.
Ticket system
Can be used at any time only on the reservation date (60 minutes system)
None *
Non-refundable tickets
* You can use it at your favorite time. However, you may have to wait during congestion.
Adult


(Weekdays)

Adult


(Busy day)

Children


(Elementary school students and younger)

1,600 yen (tax included)
1,980 yen (tax included)
1,100 yen (tax included)
※ XNUM X years old and younger are free
【Notes】
After arriving at metsä, please pay at the group reception (group counter) first.After payment, please come directly to the restaurant as soon as the reservation time is reached.

Since it is not a group restaurant, you cannot specify your seat.

Use of the restaurant is 60 minutes.
There is no allergy menu.
You cannot bring your own lunch at Moominvalley Park.
Although metsä village is possible (except in the restaurant), there is no carry-on dining space available on rainy days.If you come by bus, please consider a meal method that takes into consideration rainy weather, such as eating in the car.
【cancellation policy】
3 days before 17: Until 00: 0% (fixed personnel)
Up to 15: 00 the day before: 100% if the number of people is more than 6 (decrease within 5)
The day before 15: After 01: 100%
[Allergy List]
There is no guarantee that allergies will not occur for all allergies.
In order to use this service, you must agree to the following terms and conditions.
The information provided does not guarantee that allergic symptoms will not develop. When ordering, please make a final decision by the customer.
Because the food is cooked in the same kitchen as other menus, allergens may be included in trace amounts during the processing or cooking process. * Cooking / cleaning equipment is the same as other menus.
Menu contents and ingredients used are subject to change.Please be sure to check the latest information at the restaurant on the day.
When your child sees this allergy information, be sure to check it with their parents.
Allergen information update date: 2021 year 6 month 29 day 14: 00
About plans for groups
〇Gift ticket
Available at restaurants and shops in Moominvalley Park and metsä villages.
Price
1
500 yen (tax included)
It cannot be used for pre-booked workshops, Moominvalley Park admission tickets, paid facility tickets, and other cash tickets.
When purchasing a gift ticket worth 1,000 yen, you will receive 500 2 coupons.
There will be no change.
Gift tickets are valid for the day only.
〇Workshop * Accepting reservations until November 11th
You can reserve a popular workshop "Moominvalley Park original badge making" at Paja in Moominvalley Park.
You can choose your favorite design from the original design and make a can badge. It can be easily made from children to adults.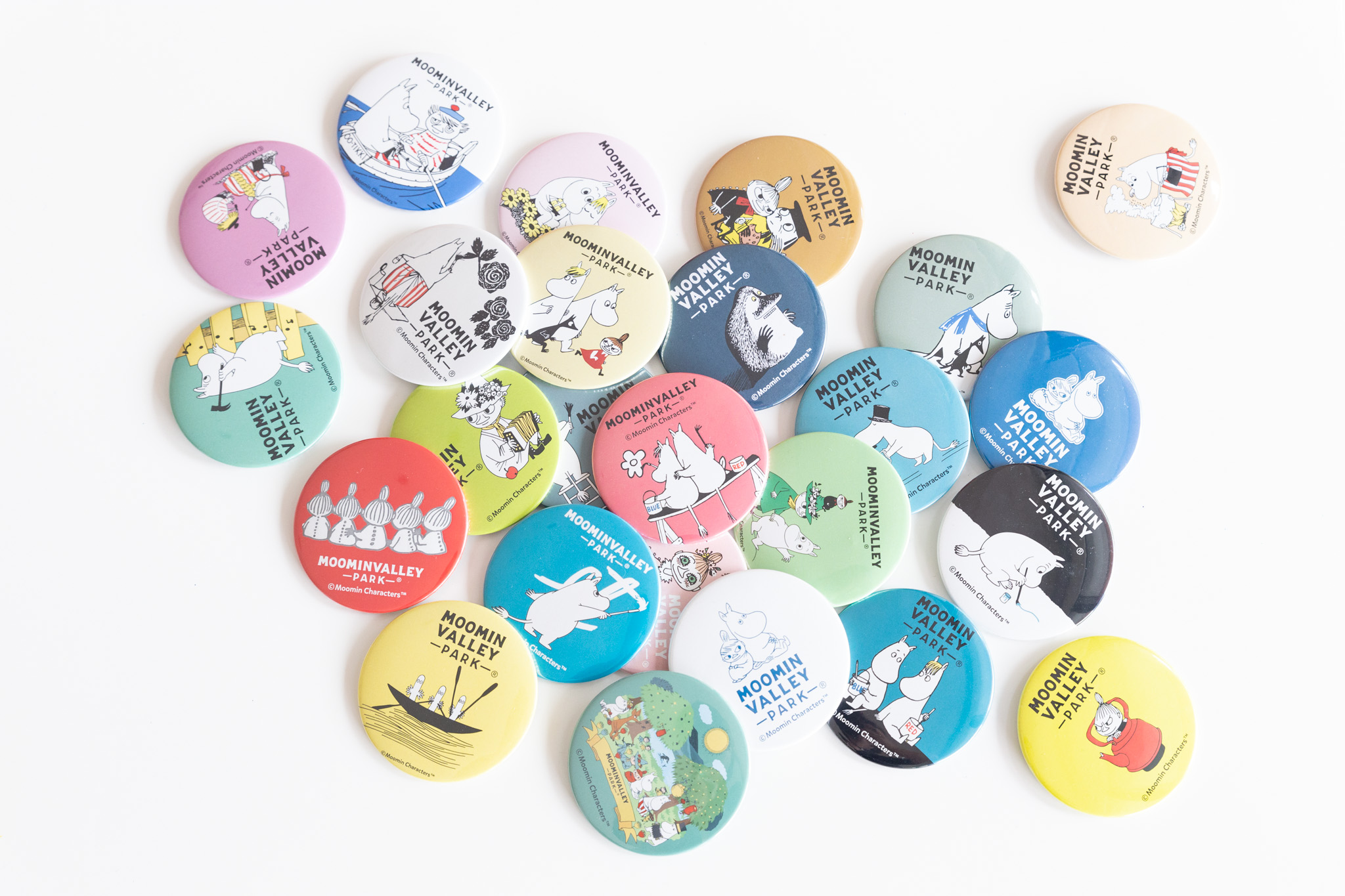 | Type of reservation | Times Available | Time reservation | Tips and notes |
| --- | --- | --- | --- |
| Seat reservation system | You can experience the workshop at a time adjusted in advance | Yes | There is a limit to the number of people that can be accepted. |
| Ticket system | Can be used at any time only on the reservation date | None | You can use it at your favorite time.However, you may have to wait when it is crowded. |
【cancellation policy】
Cancellation without contact: 100%
〇Activity
You can book your Funmock activity in the metsä village.
"Funmock" is an activity where adults and children can enjoy freedom in the air.
Recommended for groups to enjoy recreation and deepen fellowship.
*Please check when making a reservation as there may be times when we cannot accept applications during busy periods.
【Reservation · Inquiries】
PANZA Lake Miyazawa Contact: 050-5434-2630
* Please contact us for details.
Estimated travel time
Please refer to the time required below.
We recommend staying at Moominvalley Park for at least 2 hours and exploring the metsä village for 1 hours.
Moominvalley Park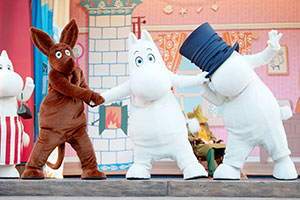 Emma's theater (show) ... Approximately 30 minutes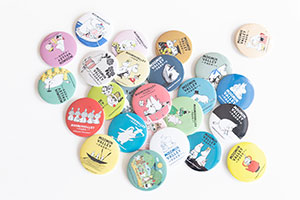 Moomin can badge making ... about 10 minutes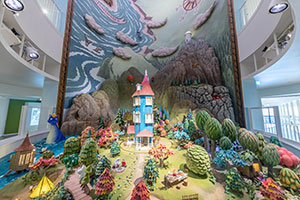 Appreciating the exhibition at Kokemus ... about 60 minutes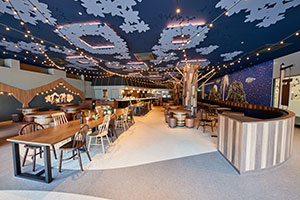 Dining at the restaurant ... about 60 minutes
metsä village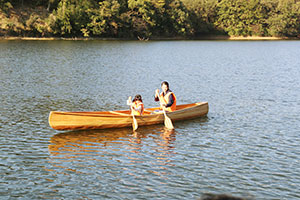 Canoeing experience at Lake Miyazawa ... 60 minutes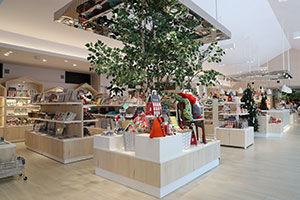 Shopping at the market hall ... about 60 minutes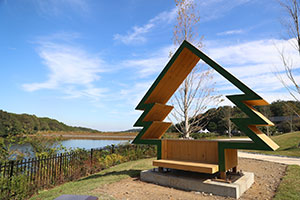 Just slowly watching Miyazawa Lake ... about 60 minutes
Group reception and payment methods
Reservation flow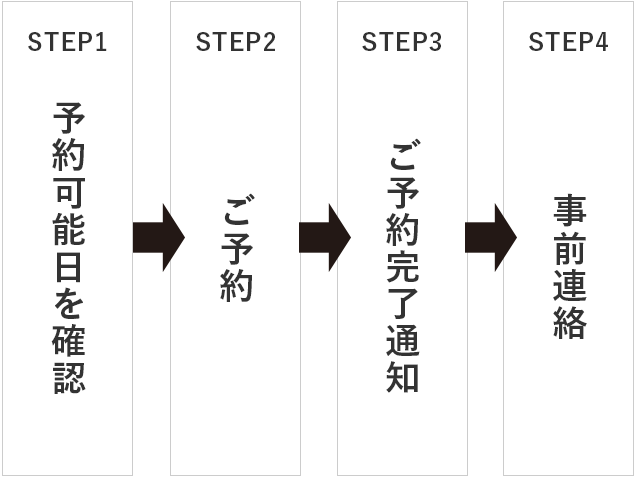 STEP1:

"Group-only Web reservation"Please make a reservation more. After sending, we will reply by e-mail as soon as the reservation is completed.
* E-mails are confirmed in sequence. Please contact us if there is no reply after 7 days.

Group-only Web reservation

STEP2:

In the case of a tentative reservation, please contact us by e-mail about the decision or non-execution of the event by 7 days before the visit date.

STEP3:

Please contact the group reception (group counter), which will inform you of the following after booking from 3 days before arrival to 17:00 the day before, by telephone.

・ Final number of persons ・ Name of representative ・ Contact information on that day ・ Scheduled arrival time

STEP4:

On the day, payment will be made at the group reception (group counter).
Group receptionist inquiry
Business hours: Monday to Friday 9: 30 to 18: 30
To Travel Agents
【Notes】

Use of this page is limited to travel agencies registered as a travel agency. To view, you need an ID and password issued by our company.
If you wish to obtain an ID and password, please select "Issue a password" and fill out the form. There is a review of the input contents.
It is prohibited to copy or reprint a part or all of this page without permission to the Moomin Monogatari Co., Ltd. without permission.
Please observe the above items when using this page.