This is a BBQ site on a hill overlooking Lake Miyazawa.
A set of tools such as a table, tent, and charcoal is provided.

A firewood stove shop who is a professional in handling fire
Produced "Hygge Terrace BBQ".
Carefully selected feed with plenty of nutritional value and ingredients raised on pasturage.
Because we want you to feel the umami of real meat.
Feel free to ask for a delicious cooking lecture.

"Hygge" in Danish
"Comfortable space" and "spending a comfortable time".
While looking at the lake from a quiet hill,
Have a special moment in a private space.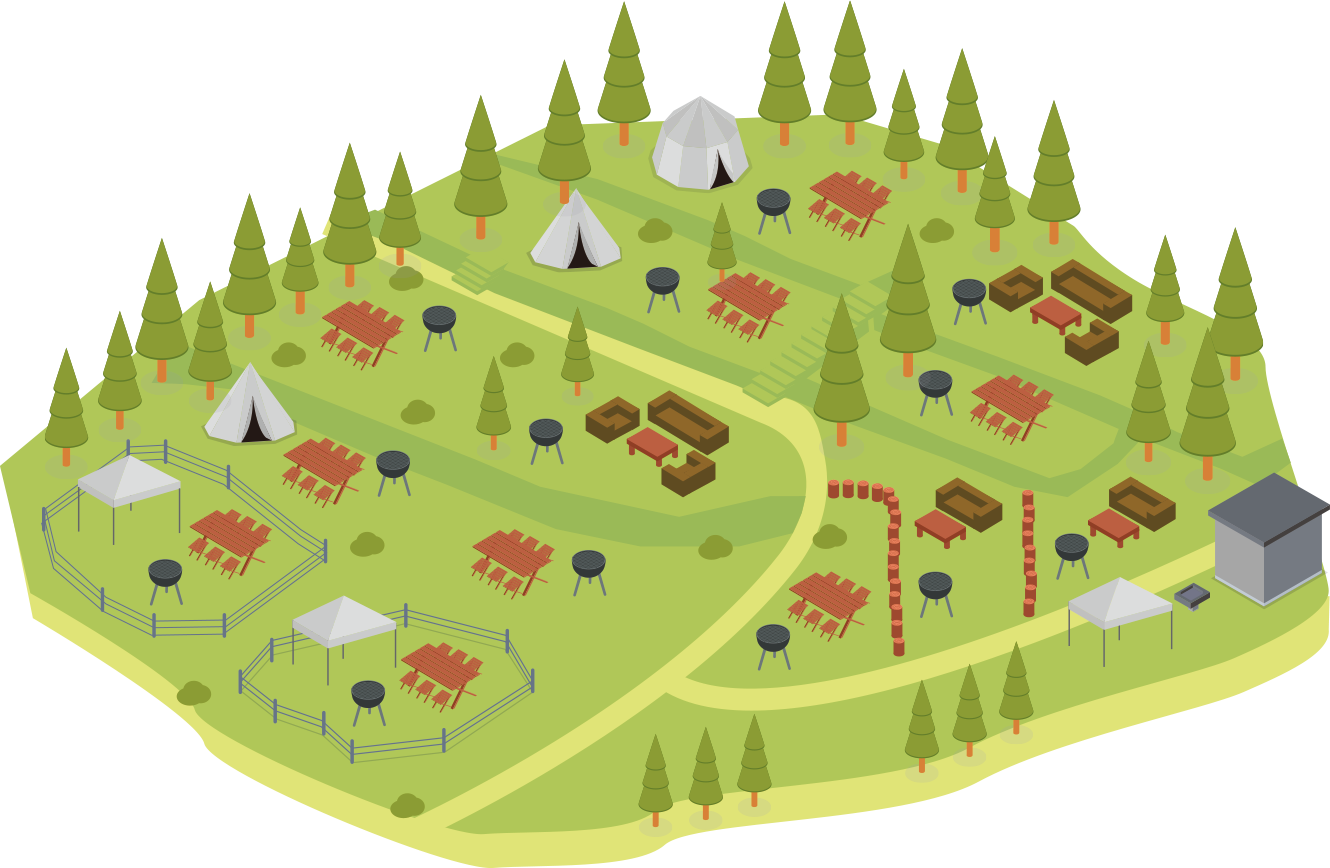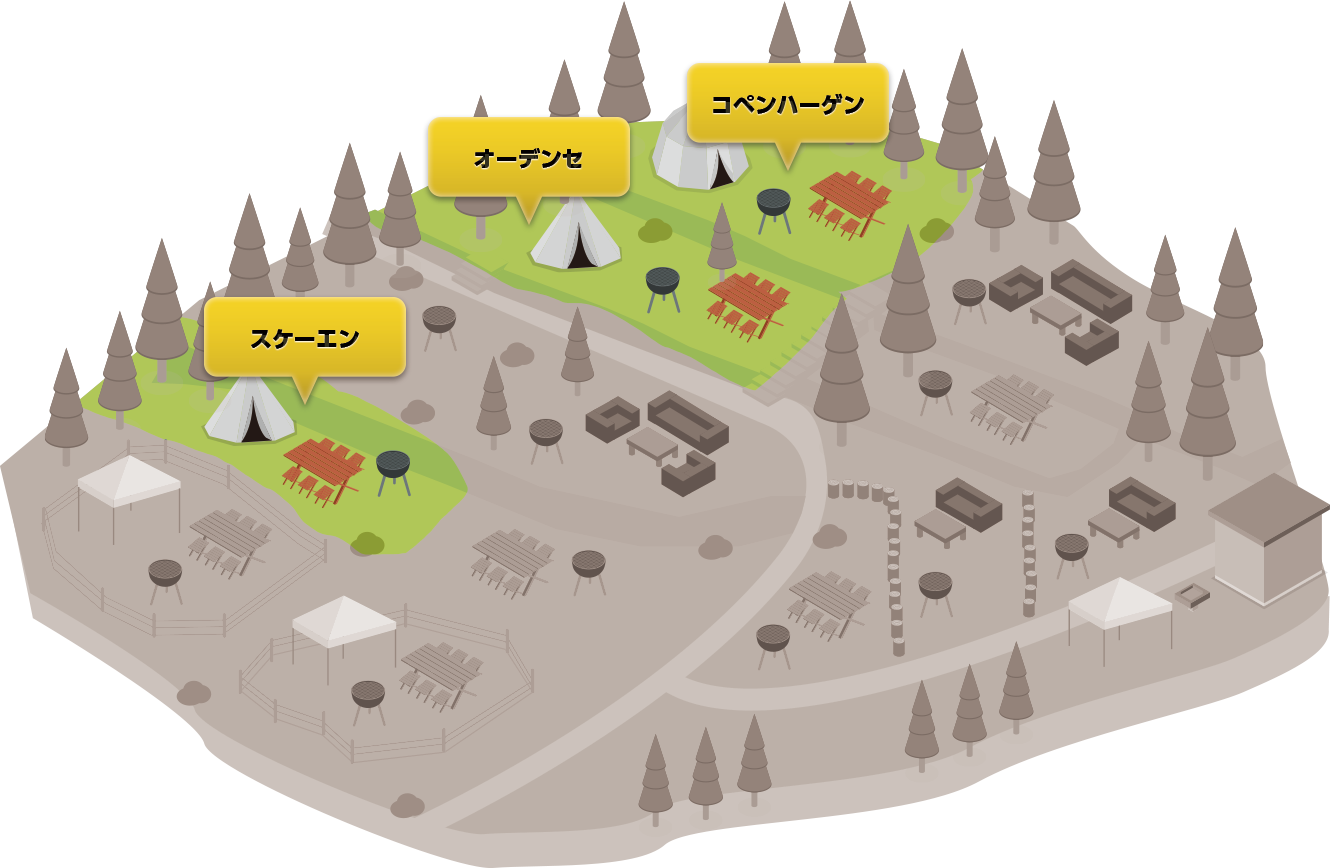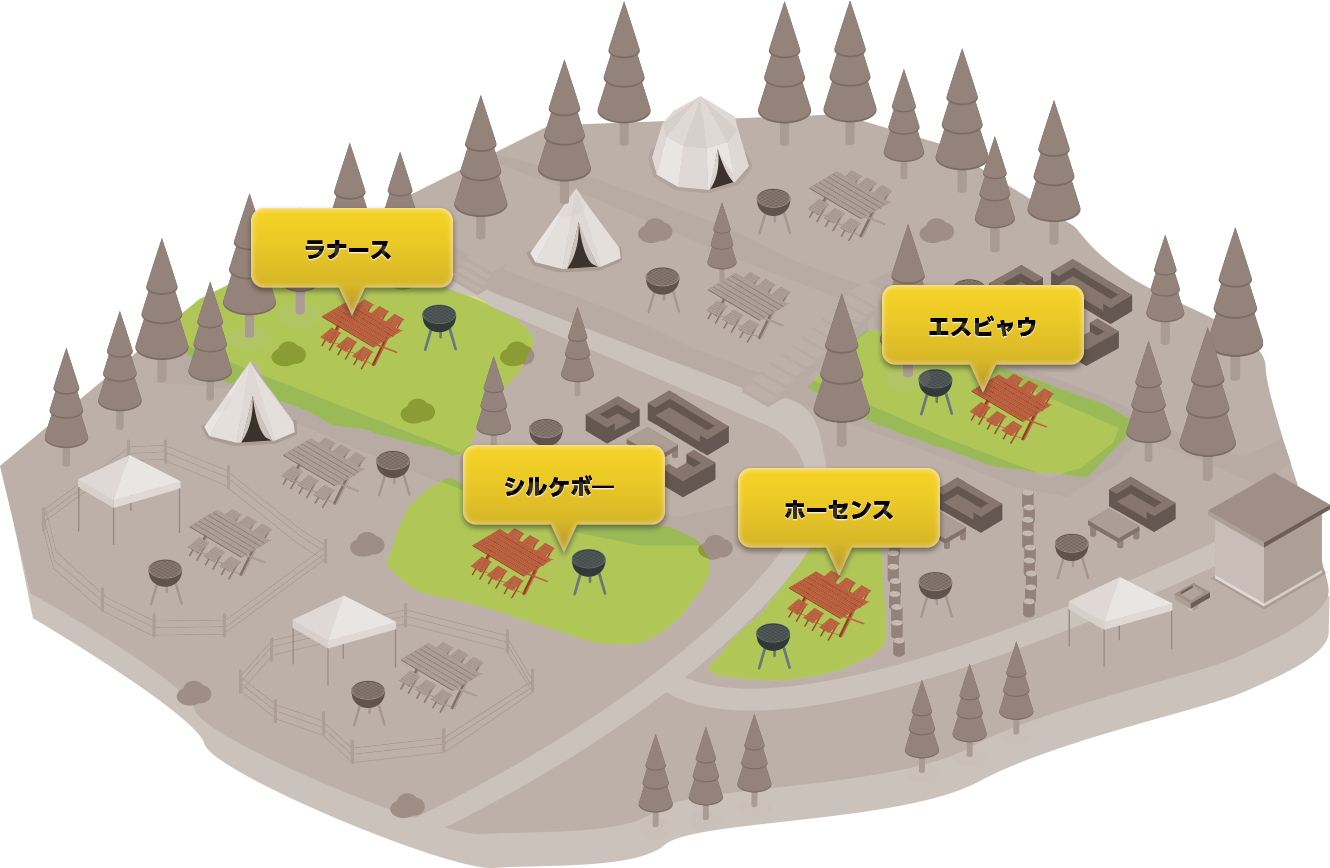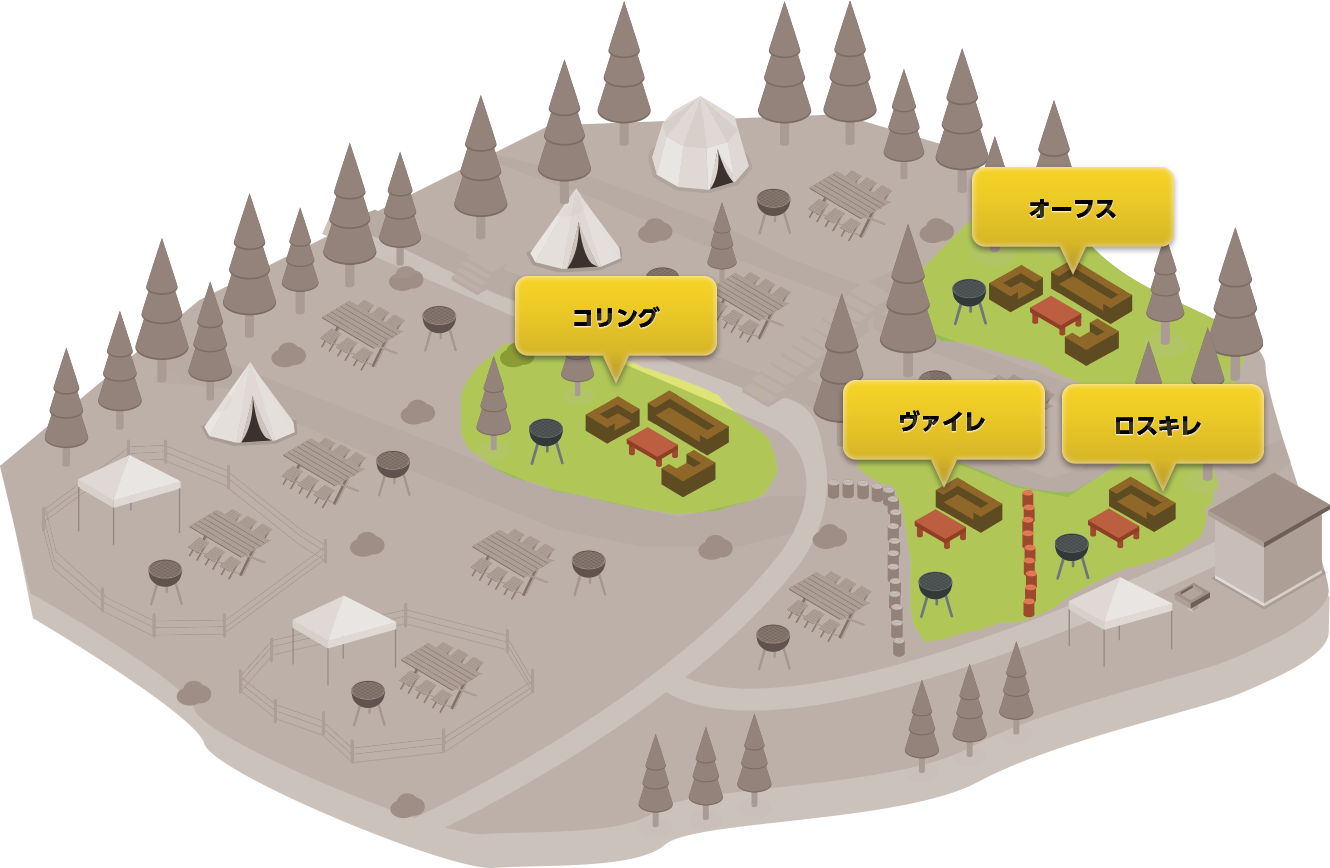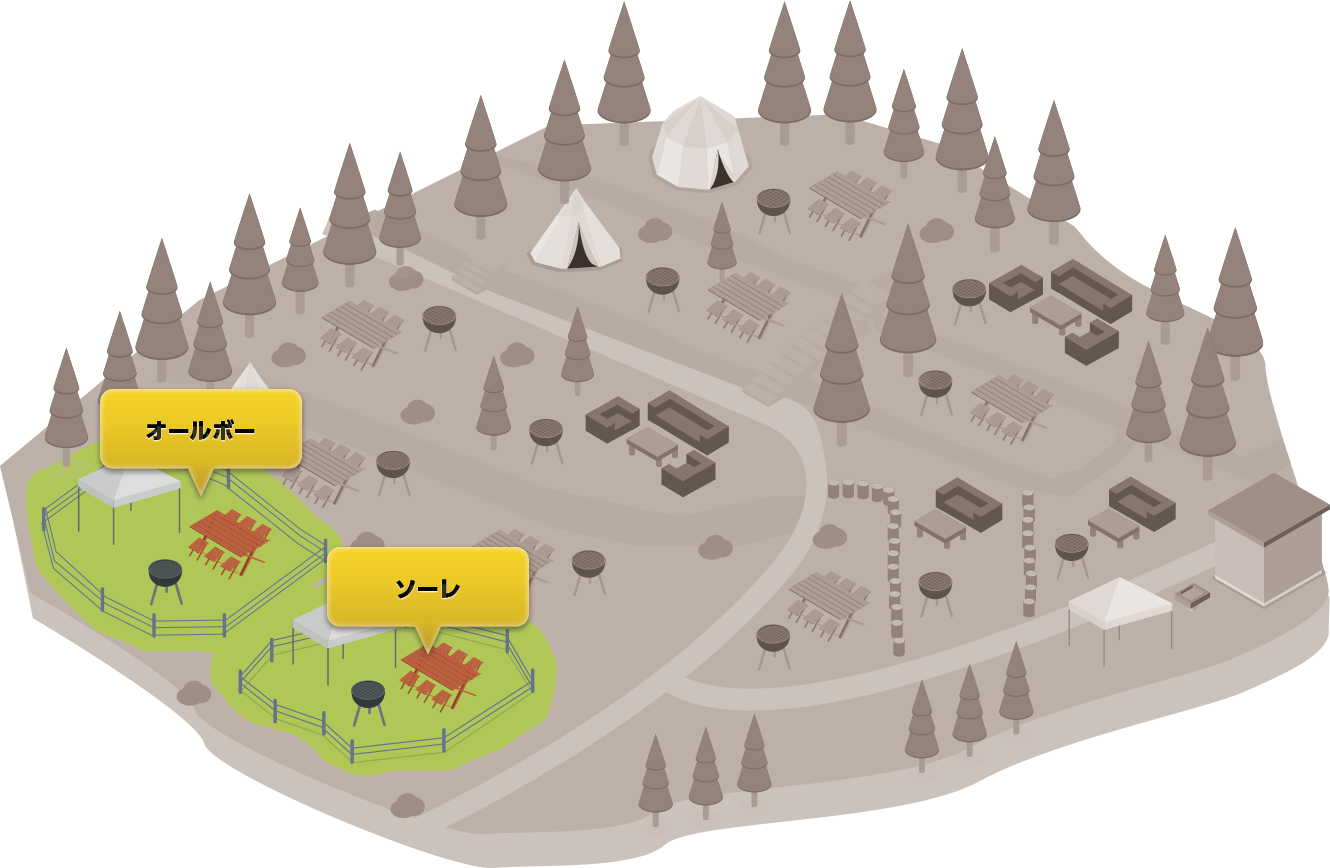 Hygge Terrace BBQ

TENT site
Tent site
After dinner, take a leisurely nap in the tent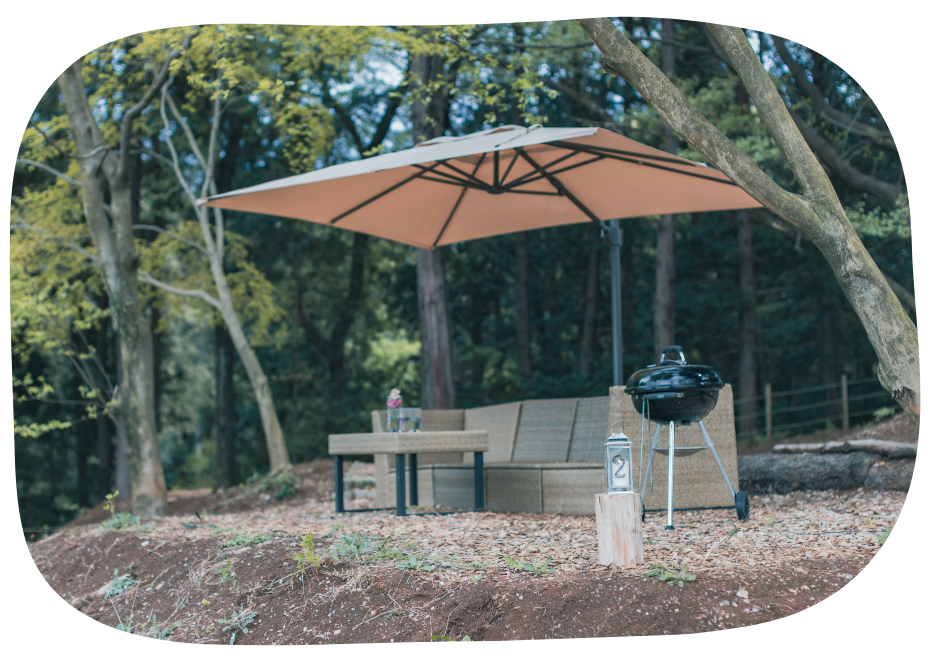 HILL site
hill site
Relax on the sofa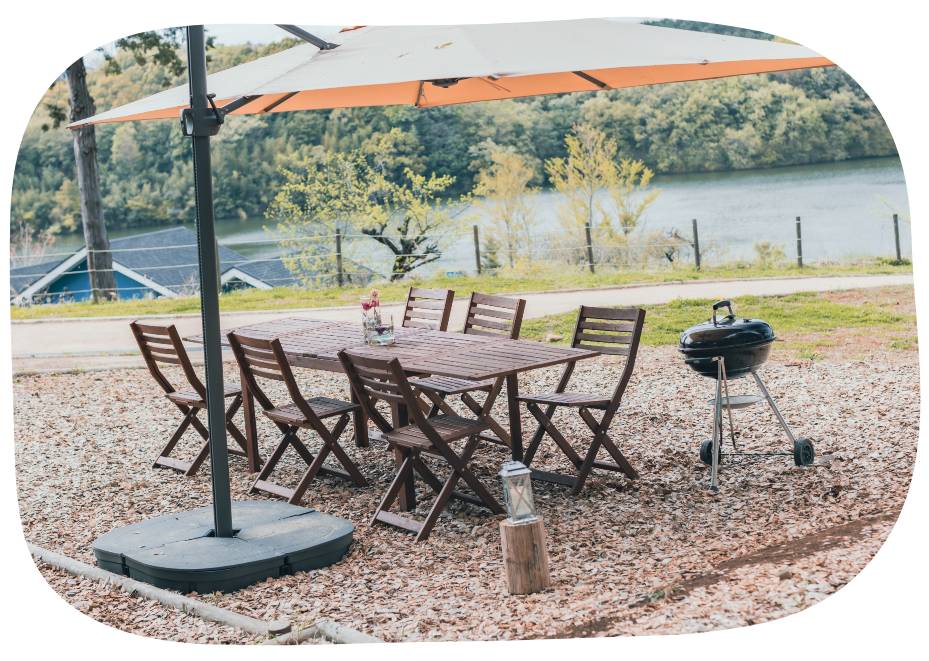 STANDARD site
Standard site
Noisily while surrounding the table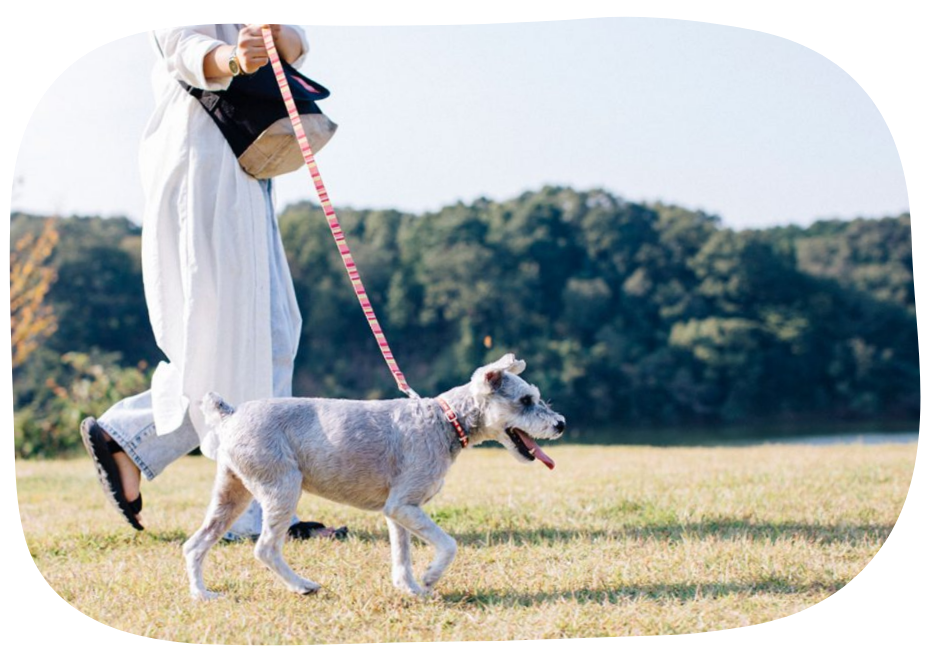 DOG FREE site
dog free site
A private space with your dog without a leash
Food bring-in (only use the site)
<advance reservation system>
[Weekdays] You can choose the start time between 10:30 and 17:30
[Saturdays, Sundays, and holidays] First part: 10:30-14:00 Second part: 14:30-18:00
*210 minutes each time all day
*Closed: Every Wednesday, when it rains

Site usage fee and tool set included
*Please bring your own drinks or purchase them at each store in metsä Village.

| | |
| --- | --- |
| Tent site (Copenhagen) (up to 6 people) | ASK |
| Tent site (Odense Skagen) (up to 6 people) | ASK |
| Hillsite (Aarhus, Kolding, Roskilde, Vejle) (up to 6 people) | ASK |
| Standard site (Esbjerg, Laners, Horsens, Silkeborg) (up to 6 people) | ASK |
| Dock free site (Aalborg Sole) (up to 6 people) | ASK |

Included in price for all courses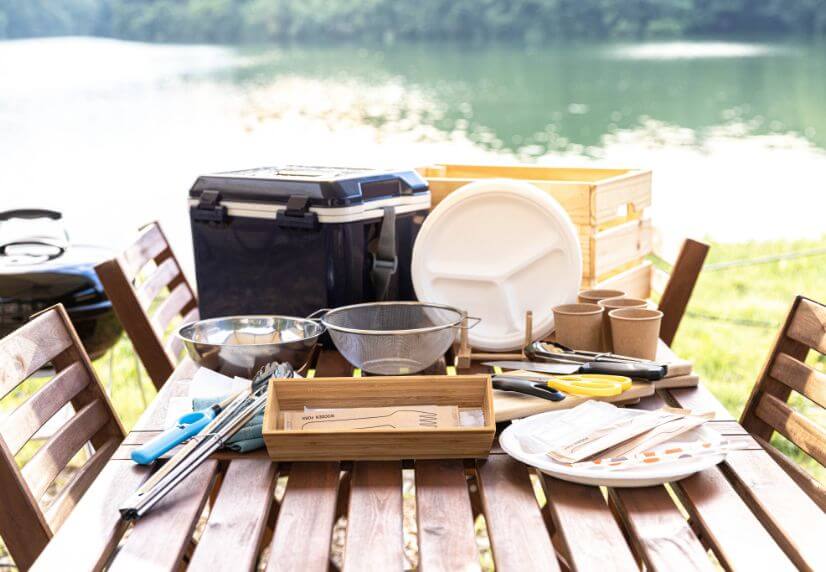 Chair (6 legs)
6-seat table
BBQ grill
BBQ net
charcoal, charcoal tongs
Ignition agent
Knife
leather gloves
food tongs
Eur-lex.europa.eu eur-lex.europa.eu
Colander
bowl
Paper
Made fork
Disposable chopsticks
paper cup
Hand towel
combustible/noncombustible/bottle/can
(1 each)
* Additional charcoal can be purchased separately.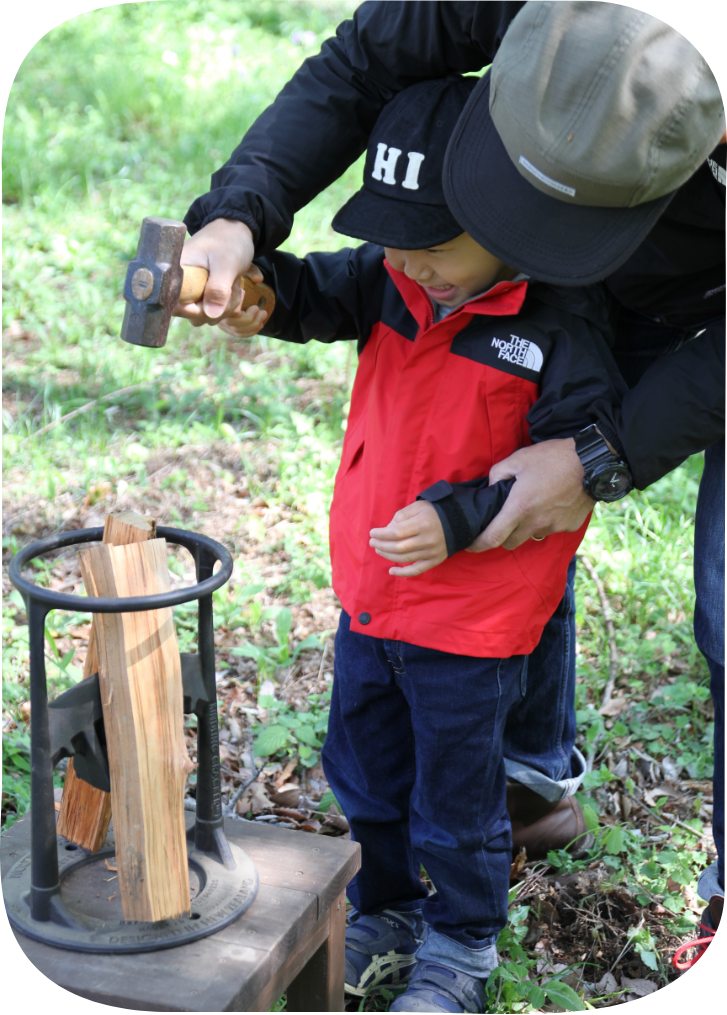 Fun and safe wood-chopping experience even for children!
(using kindling crackers)
Bonfire experience (at a designated place)
ASK
Rental (bonfire stand, flameproof sheet, bonfire gloves), firewood (1 bundle), ignition agent
firewood
ASK
Firewood stove shop carefully selected firewood XNUMX bundle (hardwood)
wood splitter
ASK
Rental (kindling cracker, hammer), large chopped firewood (1 bundle)
Garbage bag (additional)
100 yen/bag (tax included)
Please separate garbage bags into non-combustibles and combustibles.
Weber Genuine BBQ Charcoal (10)
ASK
Precautions
In order to operate the BBQ area safely and securely, please be sure to follow the rules set forth below.

① If you do not follow the staff's instructions for improvement, you may be asked to leave the venue at any time of the day or night, and if it is determined to be malicious, it may be reported to the police immediately.

② We are not responsible for any troubles such as theft or accidents.


<Prohibitions>
・Gas stoves (including BBQ grills) and fuel (including charcoal and firewood) are not allowed to be brought into the venue.
・Open fire (burning fire directly on the ground)
・Generator (gasoline type)
・Watching TV, radio, listening to music and videos, playing musical instruments
・Use of gunpowder, fireworks, etc.
・Washing clothes in the kitchen
・Water balloon (fragments do not decompose naturally)
・Use of hard balls (baseball/catch ball/soccer, etc.)
・Intrusion into the lake, entry into the water
・Walking around in underwear or naked
・Use of drones
・Smoking (including e-cigarettes) outside of designated areas
・Entry of organized crime groups
・Throwing garbage at nearby garbage collection points, private houses and roads.
・Precautions for actions that violate public order and morals and laws and regulations
・Please refrain from shouting louder than necessary, such as raising strange voices.
・Throw the charcoal in the designated place and be sure to extinguish the fire.
・Please be careful about managing valuables on your own.
・Do not disturb others by drinking excessively
・Food management is the responsibility of each person.
・Do not enter the site of other customers


<Regarding pets>

・Pets are allowed at dog-free sites (Aalborg Sole), but please follow the rules.
・Up to 1 small dogs, 2 medium dogs, and 1 large dog are allowed per site.
・Pets are not allowed outside the dock-free site.
・We do not allow animals (fighting dogs, etc.) that may scare others.
・Please be careful not to bark unnecessarily.
・Owner should dispose of excrement responsibly.
・The person concerned is responsible for dealing with accidents caused by pets.
・In metsä Village and Moominvalley Park, please be careful not to let go of the joints with leashes, etc.


<Regarding garbage separation and collection>

・1 bags (combustible/non-combustible) per site will be collected free of charge.
・From the 3rd bag onwards, 1 yen per bag (including tax) will be charged.
 (Remarks)
  Combustible garbage (garbage, paper, plastic)
  ● Recyclable garbage (cans, bottles, PET bottles, aluminum trays, etc.)
・The staff will remove the remaining charcoal and bonfire in the BBQ grill.Please do not extinguish the fire by yourself.
・It is prohibited to burn cardboard boxes brought from outside the venue.There is a charge (1 yen/box) for collection here.
・Please take home any garbage that has not been sorted (batteries, electrical appliances, etc.).


Information
<advance reservation system>
[Weekdays] You can choose the start time between 10:30 and 17:30
[Saturdays, Sundays, and holidays] First part: 10:30-14:00 Second part: 14:30-18:00
*210 minutes each time all day
*Closed: Every Wednesday, when it rains

Address
357-0001
XNUMX-XNUMX Miyazawa, Hanno City, Saitama Prefecture
TEL: 070-4484-1583
Hygge Terrace BBQ Official account