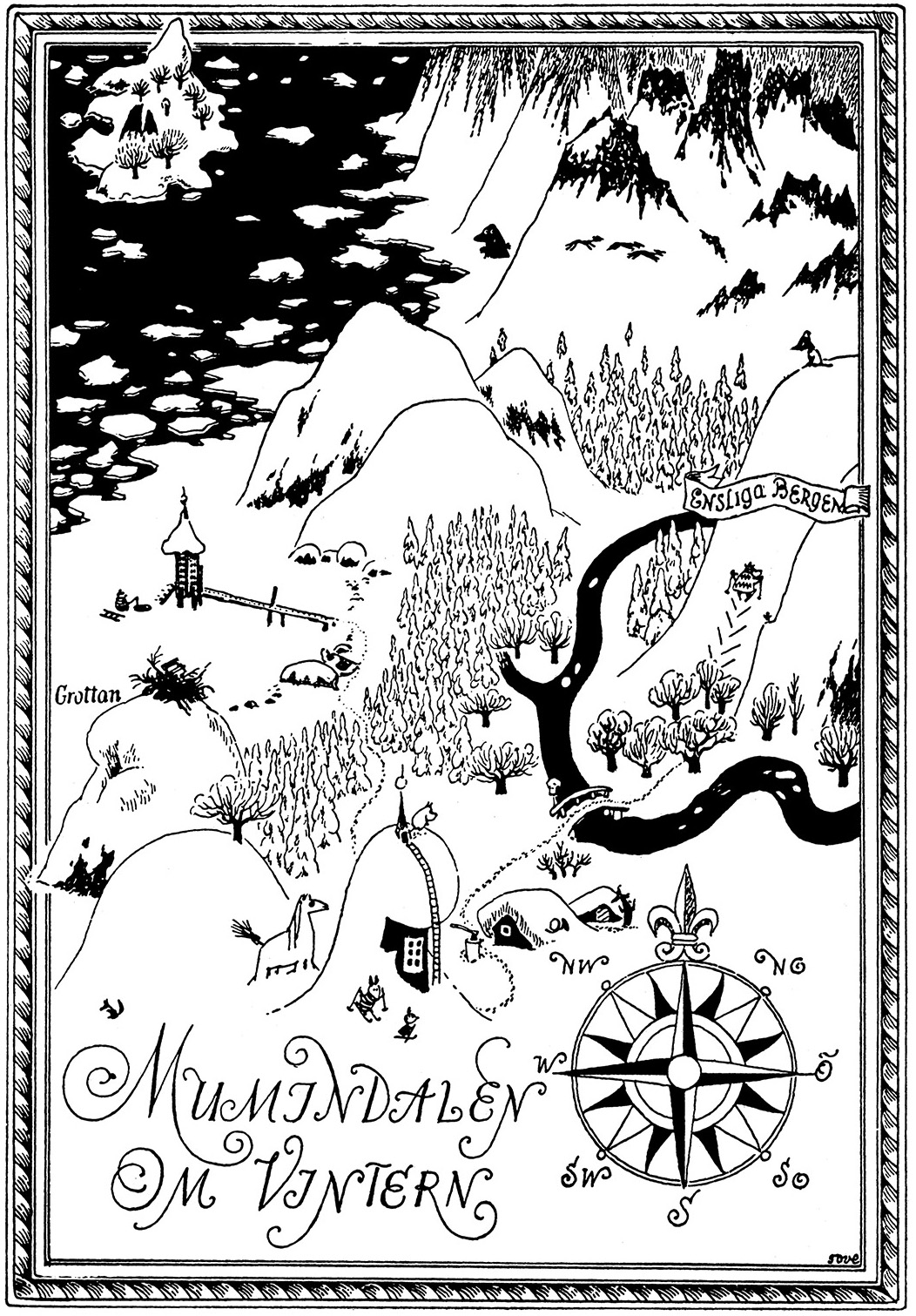 Everyone at Moominvalley,
Hibernate from 11 month to 4 month.
It 's been a long time ago
Because it was natural.
But I have never happened this year
The first thing happened in the Moomin family.
Moomin wakes up
I can no longer sleep.
Moomin went to wake up Moominmamma.
"Mom, get up!"
But Mom won't get up.
"The whole world has gone somewhere ..."
The snow scenery I see for the first time is very beautiful,
But in a world where it 's not easy to live
I saw.

From "Moominvalley Winter"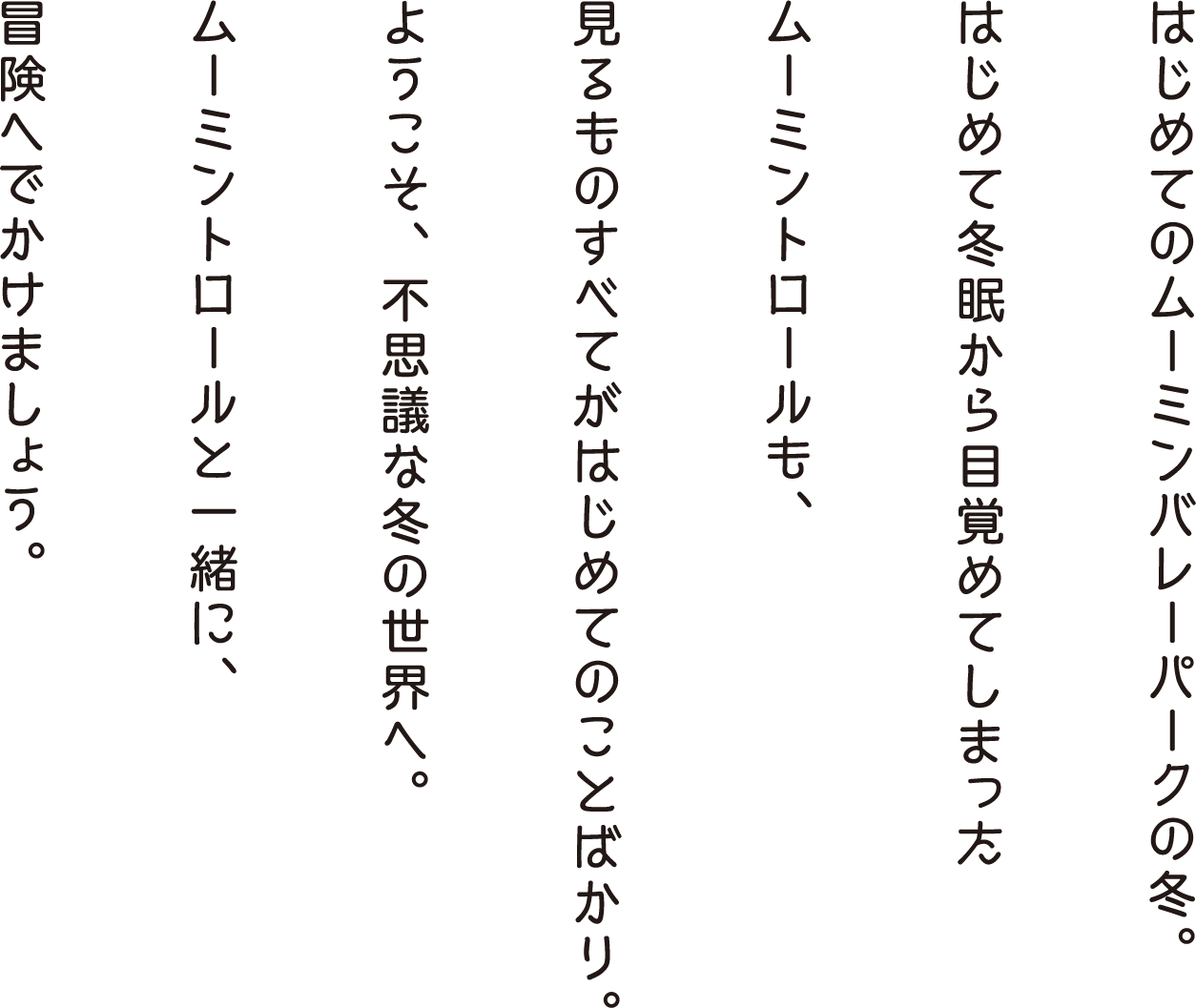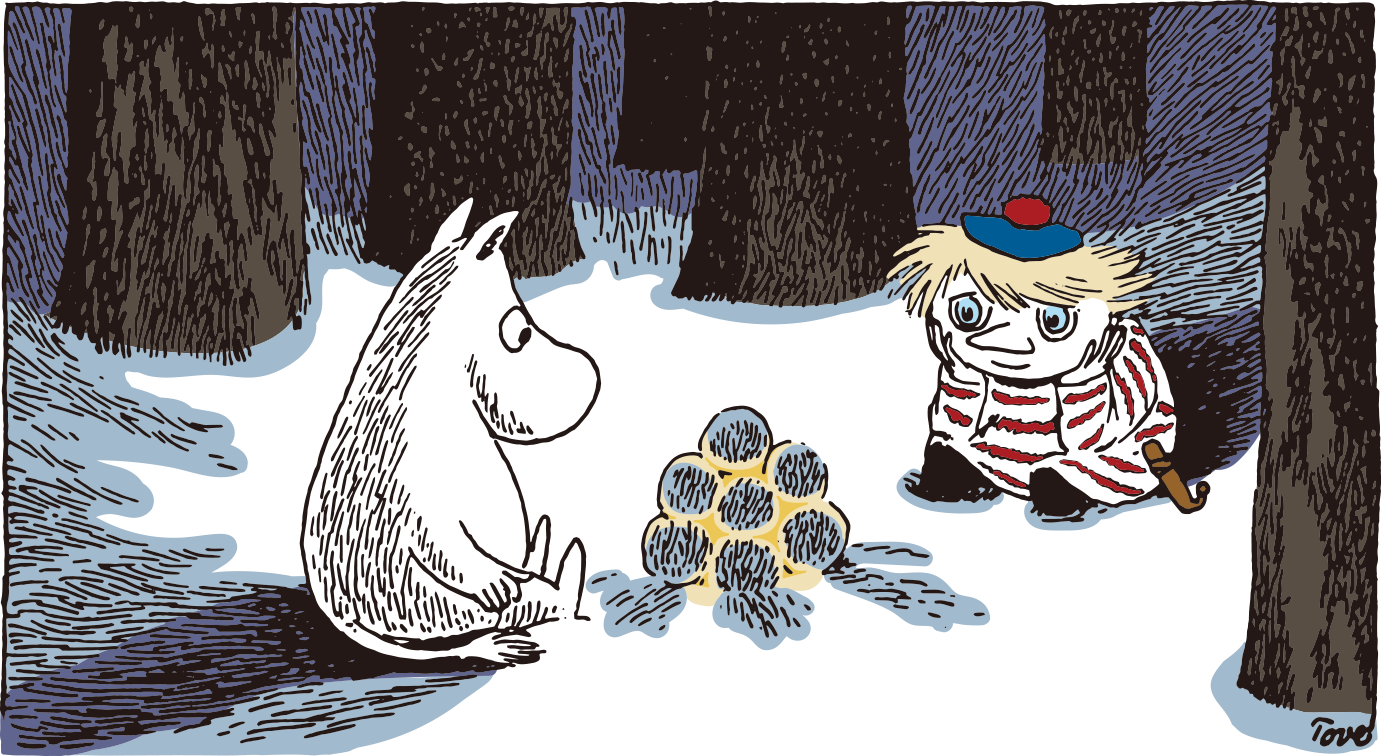 Enjoy day and night
Enjoy the winter at Moominvalley Park!