I can't see anything around because of the snow.
Moomintroll is
The same feeling you always feel when you come to the sea in the summer,
I was drawn into that enchanted feeling.
He wiped the rain
I thought while sneaking around in the snow.
Is this winter?Then you can love winter.
"Winter of Moominvalley"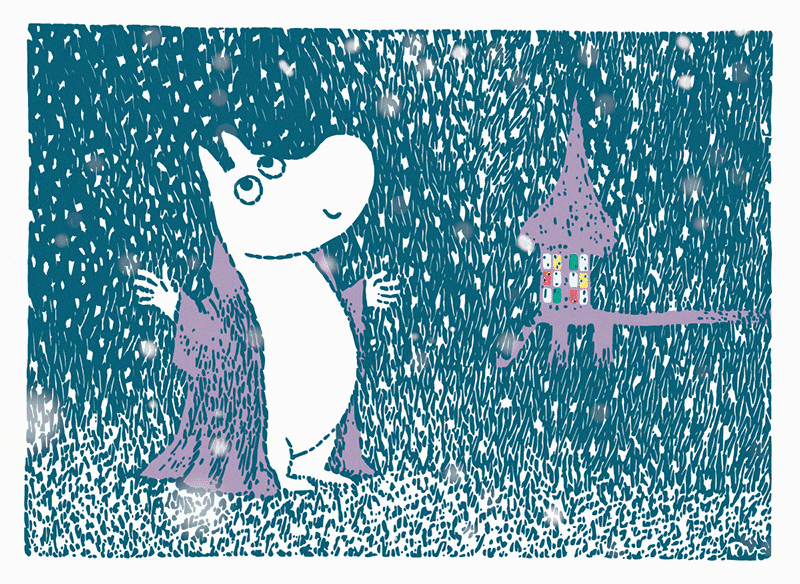 © Moomin Characters™
This winter's Moominvalley Park is even more powerful.
Moomintroll, who has awakened from hibernation alone, encounters various things in the winter world and grows up.
Let's walk in the winter forest with Moomintroll.
Like Moomintroll, you might like winter.
If you listen carefully, you can hear the signs of winter creatures.
The Moomintroll adventure turns into your own story ...